Undergraduate Research Assistants

Lauren Levenson
I am a fifth year Neurology, Phyisology, and Behavior Major with minors in Psychology and Linguistics.  After graduation in December, I am probably training to become an EMT and applying to nursing school to become an pediatric emergency room nurse. Working in this lab gives me experience interacting with parents and children for my future career.  When I'm not busy here at work or  studying for my classes, I spend my time volunteering  for another lab at the CMB, for Dr. Dave Corina, as well as at the UCD Medical Center as a Pediatric Emergency Department intern. I also love hanging out with friends, country line dancing, taking pictures, and playing the flute in the California Aggie Marching Band-uh!.

Elizabeth Goldman
I am recent UCD Psychology graduate with a declared emphasis in Biology. I work as a Senior Resident Advisor for UC Davis Student Housing. In addition to working as a Research Assistant at the Language Learning Lab I am a Davis Honors Challenge Student and am currently working on my Honors Thesis. After graduating from UC Davis I hope to further my education by attending graduate school to study Developmental Psychology. One day I hope to have a career as a Professor teaching Psychology classes and pursuing research at a University. In my spare time I enjoy spending time with family and friends, taking my dogs for walks, going to the beach when I am back home in Southern California and watching movies.

Meghan Riley
I am a fifth year psychology and human development double major. After I graduate I plan on exploring various job opportunities and then possibly applying to graduate school for social work. Ultimately I hope to spend the rest of my life working with and helping underprivileged and abused children. Besides working in the lab, I work part-time for Student Housing. I am also an active member of Alpha Phi Omega, a co-ed community service fraternity.

Michelle Nguyen
I am a fourth year Psychology and Neurobiology, Physiology, and Behavior double major. In addition to the Language Learning Lab, I am currently volunteering at the pediatric emergency room at the UC Davis Medical Center, as well as the Medical Surgical ICU at Sutter General Hospital. Prior to this lab, I was an intern with Child Life in the pediatrics department at UCDMC, where I discovered my love for working with children. After graduation in the spring, I will be applying to nursing schools to become an acute care pediatric nurse practitioner. Aside studying and volunteering, I spend a lot of my time wasting time on eating, sleeping, and social networking.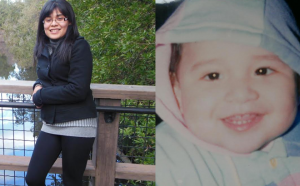 Jessica Vazquez
I am a fifth year Neurobiology Physiology and Behavior major with a psychology minor. After I graduate, I plan on going to graduate school to get my masters degree in public health. My ultimate goal is to go to medical school and become a pediatrician because I really enjoy working with kids and I want to help them in any way that I can. Besides school and working at the Language Learning Lab, I am an academic tutor at Harper Middle School. Working in this lab has given me the insight that I need to work with children and eventually fulfill my future goals in working with them.

Cameron Mosier
 I am a third year Psychology and Human Development double major. My goals are too attend graduate school to pursue a Psy.D. degree in hopes of becoming a clinical psychologist. The Language Learning Lab has given me the opportunity to gain valuable experience in a research setting and at the same time allowing me to learn more about developmental psychology. I hope to use my experience as a research assistant at the lab to prepare me for graduate school.

Sarah Noh
I am currently a senior at UCD majoring in Psychology and Human Development. I previously enjoyed teaching children in various subjects like language, math and science. Having the opportunity to research language development when infants are absorbing so much from their environment in preparation for the rest of their lives is exciting and amazing.  After graduating, I plan to pursue higher education in developmental psychology with an emphasis in cognition.  During my leisure time, I enjoy socializing with my friends and relaxing with a book.

Erica Gutmann
I am a fourth year Human Development and Spanish double-major. After spending my junior year abroad studying Spanish in Spain, I'm excited to be working at the Language Learning Lab, which perfectly fits my love for working with children and my interest in language development. After graduation I plan to go on to grad school to become a speech therapist. Aside from school and related activities, I love spending my time outdoors and being surrounded by my family and friends.